These are some of my favorite Italian Recipes Traditional that are so flavorful, tasty and easy to make. These recipes include fish, appetizers, entrees, and lots of pastas.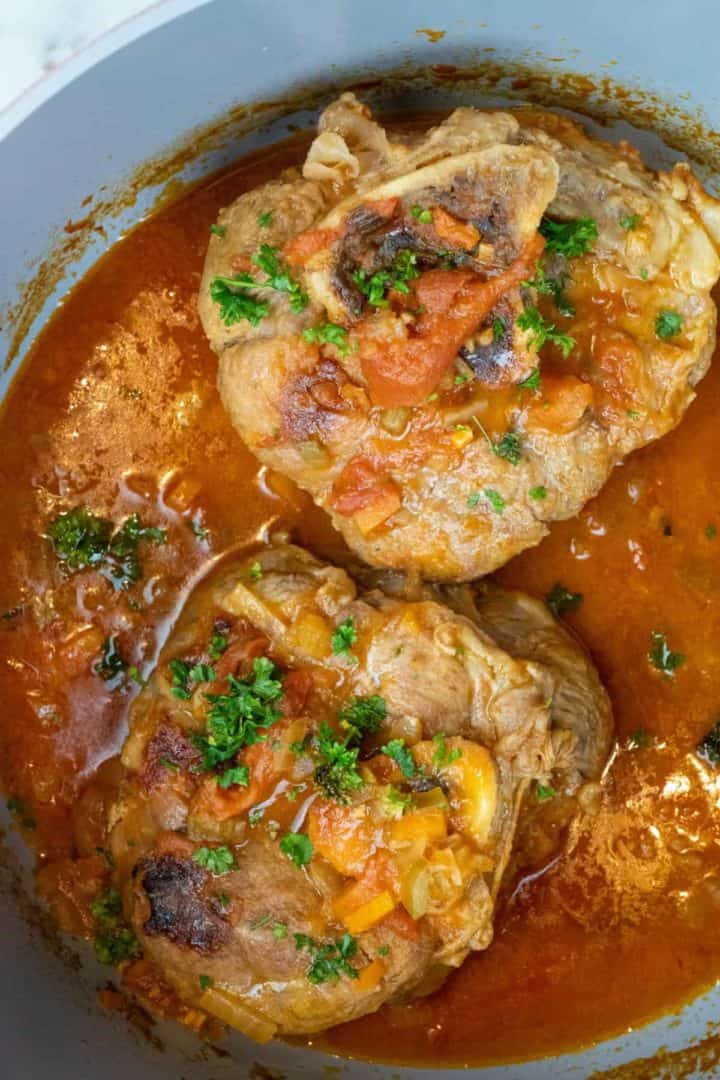 This is an Italian classic that requires braising delicious veal shanks. Osso Buco means "pierced bone" in Italian, and the bone marrow is really where you get most of the flavor. 
I am an avid lover of white fish, so when I discovered the Lemon Halibut with Capers recipe, I knew it was a hit! I love halibut because it will fill you up guilt free.
This dish is so quick and easy to make, using the same residual broccoli rabe water to cook the pasta. It almost seems impossible to make a recipe that the whole family would like, but this one is a winner. This meal is an an easy way to get your kids to eat their greens.
Want a light appetizer before dinner? Go with bruschetta! It is a great appetizer for cocktail parties or family get togethers. 
This Risotto Ai Fungi is amazing for any occasion. The key ingredient? The dried porcini mushrooms give it such a delicious taste and a great umami flavor.
Now this is comfort food! This is a typical Italian Fishermans fish stew back in the day. There is no need to make a fish stock. It is an easy, fast recipe that is full of flavor.
This dish is an Italian classic which is super light and full of flavor. I love to eat this in the summertime with a nice glass of Sauvignon Blanc. This dish, as well as most Italian seafood dishes, is from the Neapolitan cuisine. The common clams to use for this dish are called "vongole verace" which aren't readily available in the United States, but I opted in using littleneck or manila clams which work just as well.
 By adding the lobster shells into the sauce as it simmers, it gives it an amazing lobstery taste. It is also super easy to make, especially if you are able to buy the lobster already steamed. If you like eating lobster and want to know the best way to pair it, then this dish is for you.
Savory and sweet, spicy and bold, pasta puttanesca packs a punch that will make your taste buds salivate with each slurpy bite.
This Chicken Arrabiata contains bone-in chicken, onions, artichokes, Arrabiata sauce, and simmered into perfection.