This post contains affiliate links. I only recommend products that I know, trust and love!
If you are looking for St Patricks Day Food Ideas look no further. St. Patrick's Day is just around the corner and we got green food for every mood. See below for the top ten green foods you can make for St. Patrick's day!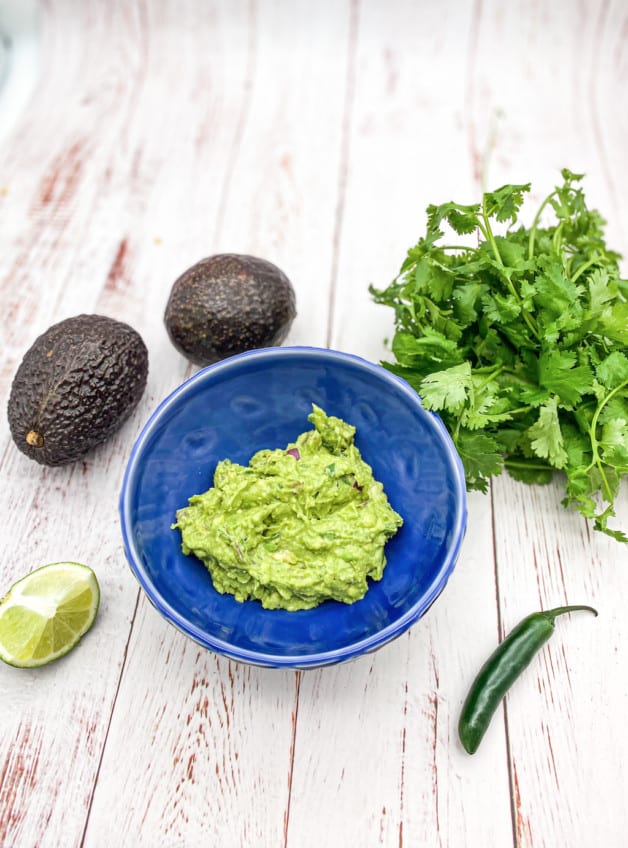 We have to go with the obvious guacamole to start! This is my famous guacamole that I make all the time. Cumin has a super strong taste but it blends really well with the mashed up avocado. You can modify each ingredient to your liking but this is usually how I make my guac. It is absolutely delicious. This is number one for St. Patrick's day food ideas!
These Thai Chicken Lettuce wraps are seriously the most delicious appetizers ever! If you feel like having a light lunch or dinner, I absolutely love these Thai Chicken Lettuce wraps. They are so full of flavor because of what you use to marinate the chicken thighs.
This Salsa Verde is my favorite salsa of all time. My mom has been making this since we were very young and you can adjust your spice level by adding more or less serrano peppers. You can use either serrano or jalapenos, but I always found the serrano peppers were tastier.
This is such an easy side dish that goes well with most dishes. I am obsessed with this. I usually make roasted brussels sprouts in the oven since I liked them crispy, but this is a great way to sautée brussels sprouts and still get that crispy texture. The trick is to leave the sprouts undisturbed for 5 to 8 minutes and then to stir. You don't want to stir immediately or you won't get that charred and crispy outside.
Looking to make a hearty fresh salad? Look no further. This White Bean and Arugula Salad is absolutely delicious and full of great nutrients. This White Bean and Arugula Salad can be paired with most dishes and adding lots of pepper gives the salad a nice kick.
This is a Chipotle Copycat Cilantro Lime White Rice. Cilantro is obviously one of my favorite herbs to garnish with. To make Chipotle's Cilantro Lime Rice, you will need Basmati or a long grain rice, cilantro, limes, and salt.
This is an easy Key Lime Pie with a pre-made crust. You only need 3 ingredients for the filling: condensed milk, key limes and sour cream. You have to give this Key Lime Pie a shot! This is a great dessert for this St Patricks Day Food Ideas list!
This easy Vietnamese Pho recipe is made with beef broth, thin-cut sirloin, rice noodles and garnished with lime, cilantro, bean sprouts and chilies. This Vietnamese Pho recipe is a less intricate broth made with only beef broth, onions, ginger, and fish sauce.
Matcha is high in antioxidants, protects the liver, boosts brain function, may help prevent cancer, promotes heart health, helps you lose weight, and is organic. Matcha was started in Uji, Japan so if you want to buy the best of the best, make sure you buy matcha that comes from there.
Matcha is great and all, but where is the alcohol?! These mojitos are glorious! All you need are mint leaves, sugar, limes, club soda, ice, and RUM. Jack In place of club soda, you can use sparkling water. You can stir the drink so it's not necessary to use a shaker.